Smart antigen provision for efficient induction of allergen tolerance
Project awarded under Sonata BIS call by Polish National Sciences Centre (NCN) within Sonata BIS 9 programme
Project value: 3 824 800 PLN (ca. € 900,000).
2019/34/E/NZ6/00354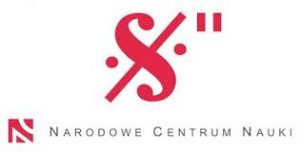 Keratinocyte-derived exosomes in the induction of allergy and tolerance to environmental allergens
We are examining role of exosomes in induction of sensitisation to common environmental allergens, such as house dust mite or grass pollen.
The project is carried out within the FIRST TEAM programme of the Foundation for Polish Science co-financed by the European Union under the European Regional Development Fund.
Overall project value:  5,331,550 PLN (ca. € 1,200,000), including separate equipment grant and collaborative grant (with Prof Jonathan Heddle) and a COVID-19 grant.
POIR.04.04.00-00-21FA/16-00